On the 1st of May, the Fat Mermaid restaurant, in Amble was transformed into a French piano bar to help support the local island of Coquet and it's precious inhabitants!

The lovely puffin and tern bunting decorating the windows were made by Amble First School Pupils.

The ambiance was great, with live French music performed by music teacher Isabelle Morrison and William Stephenson on the trumpet.

Thanks goes to St Mark's URC Church who loaned its piano.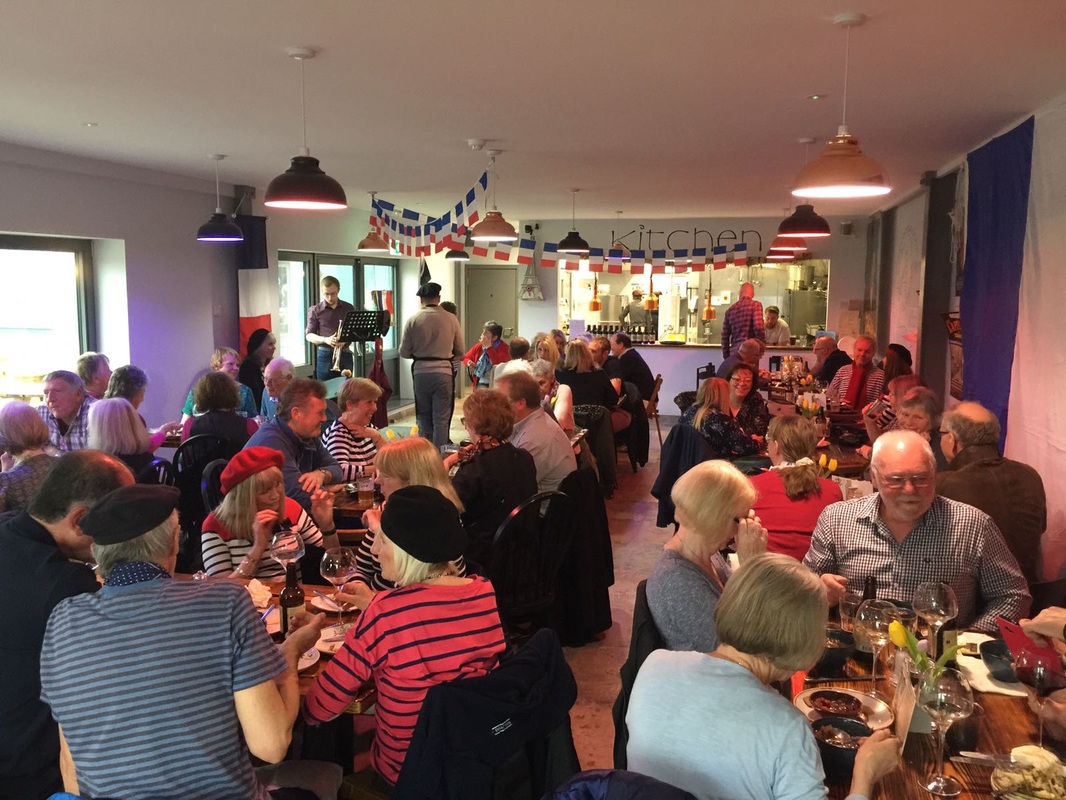 Throughout the evening, everyone had the chance to try out the unique 360' Coquet Island virtual reality experience which can transport you directly to the island and become part of its' puffin colony, some 12,500 pairs!

A variety of snacks was included in the price of the ticket (£12) and the specially brewed Roseate Tern IPA and Puffin Best Bitter, designed by 'From the Notebook' was on sale at cost price. A donation from every bottle sold goes to the RSPB.

In addition all profits from the Fat Mermaid were donated to Coquet.

It was a fantastic turn out with a full-house raising just over £500 from the tickets and £47 from the pins!

As a result of this spectacular evening, this fundraiser will support the hardworking efforts of the RSPB (staff and volunteers) to safeguard the sole UK colony of roseate terns and the now globally endangered puffins.

A huge thank you to everyone who made this event such a success!

All Photo credits: Paul Morrison