2017 kicked off with some fantastic news from 'From the Notebook' donating £250 pounds for the sales of their Roseate tern 'Blush IPA' to Coquet Island!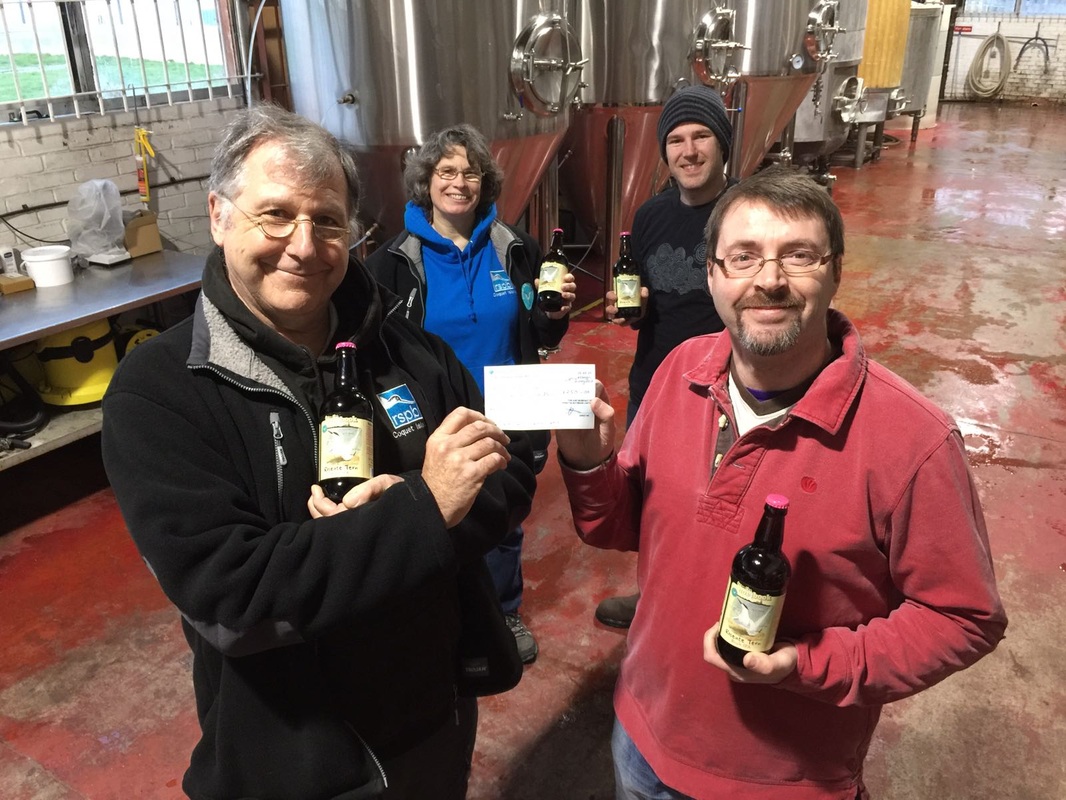 Left to right: Paul Morrison, (head warden RSPB Coquet Island), Hilary-Brooker-Carey (RSPB volunteer), Michael Graham (Credence Brewery), Graeme Denton (From the Notebook)
The bird reserve is home to variety of breeding seabirds including the endangered puffin, the vulnerable eider duck and the UK's rarest breeding seabird 'the roseate tern.' In 2016 there were only 106 nesting pairs of roseate terns in the UK, with 104 pairs nesting on Coquet Island in Amble. Consequently, this donation will greatly strengthen and assist these stunning birds by aiding the conservation work undertaken by the wardens.

The creation of this bespoke beer came about through the collaboration of, From the Notebook (Graeme Denton), Credence Brewing (Michael Graham) and Coquet Warden, Paul Morrison.

From the Notebook produces dedicated beers which honour and publicizes the uniqueness of wildlife. Through these aims this trademark aligns itself with various nature conservation charities, and dedicates its royalties to them. In this case, the beer is linked with our own Roseate Tern LIFE Recovery Project, while their other beers cover charities including BugLife, Bat Conservation Trust and the Marine Conservation Society.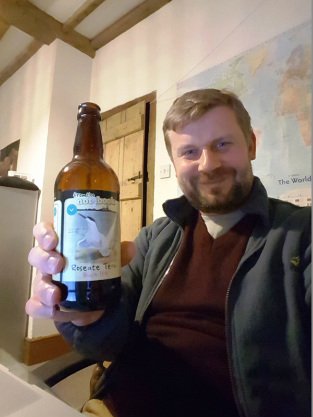 The bottle is designed around the features of the charismatic roseate tern, with the pink bottle cap alluding to the slight rosy hue the birds get on their breast feathers during the summer.

Credence Brewery which is based in Amble, give this beer not only a unique and tasty flavour but also an added local link to the area which these rare terns are so enamoured with.

Another tribute to how vital Northumberland is, is the label on the Roseate Tern beer. Each From the Notebook beer label is tailored specifically to the wildlife that is being promoted, creating a lovely method of communicating the animal's story and the Blush IPA is no different.

The label's artwork is originally a painting by artist Paul Henery, a former wildlife crime officer for the RSPB, and it features a roseate tern in courtship standing in front of its only British breeding colony: Coquet Island emphasising the tenuous situation these birds are in.

However the donation from From the Notebook and Credence brewery sales will greatly benefit these vulnerable seabirds through funding some of the ongoing conservation work on Coquet Island.